Welcome To My Home Page
While Tanzania has been spiritually responsive, there is grave concern among church leaders. Although they are reaching the lost, winning them to Christ and baptizing them, the new converts are not being discipled. This leaves the new converts vulnerable to the efforts of Muslim proselytizing. Believers in Tanzania need to be firmly grounded in God's Word in order to reach their country for Christ and stand against the growing shadow of Islam.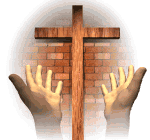 Shipments of Christian literature and Bibles has a great impact. Pastor Gervase reports, "I have somany letters requesting booklets... There is a great need of Scripture because many people cannot purchase even a New Testament...the daily income for one person is $1.00! Now when they get these booklets free, they wonder and thank God for this miracle."
The answer is getting the Word of God into the hands of native pastors and believers in Tanzania.